We are a small part-time enterprise run by Julie (administration, order processing) and David Lowndes (software development, technical issues).
Even though we're a very small business, we hope you'll be more than satisfied by the quality of our software and customer service. If you need to contact us, your feedback and issues (should you have any) will be handled by one of us directly, so you're assured of a speedy response.
David Lowndes
I studied and graduated in Electronic Engineering, but have subsequently worked professionally almost exclusively as a software developer. Initially I wrote software for embedded systems for process control applications and programmable logic controllers using 8/16-bit assembly languages, PL/M, Pascal, and 'C' . Later I've worked on mainframe connectivity products, email address books, LDAP toolkits, office security products, custom email applications, email gateways, and document labeling products using C++, C#, and Visual Basic.
My favourite computer language to date is still C++. I feel most comfortable with it and its performance philosophy despite the apparent productivity gains with C# and .NET. I enjoy ensuring that software I design and write is elegant, maintainable, and performs well.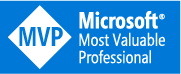 I've been awarded by Microsoft as a MVP in Developer Technologies since 1996 for developer peer support. My areas of interest are in Win32 UI development, MFC, Windows shell integration, Visual Studio, and C++.
JD Design History
Our first product, VidRes, started life during the Windows 95 (Chicago) beta test period (1993-1994) as a means of running older Windows 3.x and DOS games at their natural screen resolution. It's since been used in a diversity of fields, from professional simulators to optimizing the screen resolution for partly sighted users.
Thanks to a suggestion by a fellow Windows 95 beta tester, Tab2Desk was developed around the same period. It provided a facility to switch to the desktop when using the Alt+Tab feature. This is something that Microsoft only added to Windows in the Vista Aero interface.
Our shell extension products ExpPrint, TouchPro, and Concat/Split started their lives around 1996-97, and after the V1 release of ExpPrint JD Design started trading online in 1999.
Since then we've continued to enhance the products thanks to your suggestions - so please keep them coming.
David and Julie Lowndes